Should you be Thread-ing lightly?
July 7th, 2023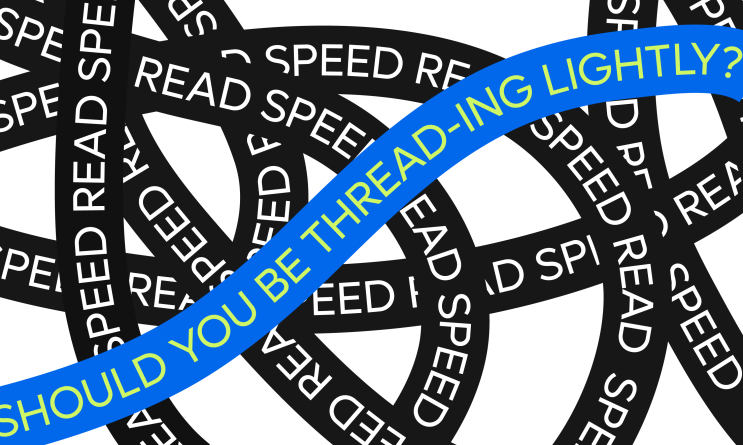 By Malini Lakhaney @ MKTG
Threads is here. Fans are talking. Clients are asking. 
So is it worth it for brands to join?
The short answer is yes, because early adoption never hurt anyone. We've spent the last 24 hours dabbling, researching, and threading (will that be the new verb?) and here's our speedy take:
Instagram is making it easy to adopt - from creating a profile and transferring your existing following. There are cross-platform integrations that are making it as easy as possible for fans to jump in. While we are watching if it will stick, we are sure the novelty of sharing your first Threads will be the talk of the town for a bit.

It's not Threads OR Twitter - you don't have to choose because people are going to stay on both. Even though Meta clearly took advantage of Twitter's "chaos" (btw it feels a lot like Twitter, but acts a lot like an extension of Instagram), there's still a clear use-case on Twitter for brands and users who have a built-in audience, and those audiences are often different.


The path forward will be unclear and that's okay. So far, fans and brands alike are posting for the lols and who follows you on Instagram is going to follow you on Threads. That means you're not working hard to develop a new audience (yet) - it's a no harm, no foul game. 
The app right now is bare-bones for the needs of brands and creators - there are no hashtags, drafts or customer service capabilities. Threads will need to work on this if they want to truly compete with Twitter. Follow us @mktg_inc while we figure it out together.  
Catch you in the Threads!