College NIL 2 years in: still worth brand investment?
September 13th, 2023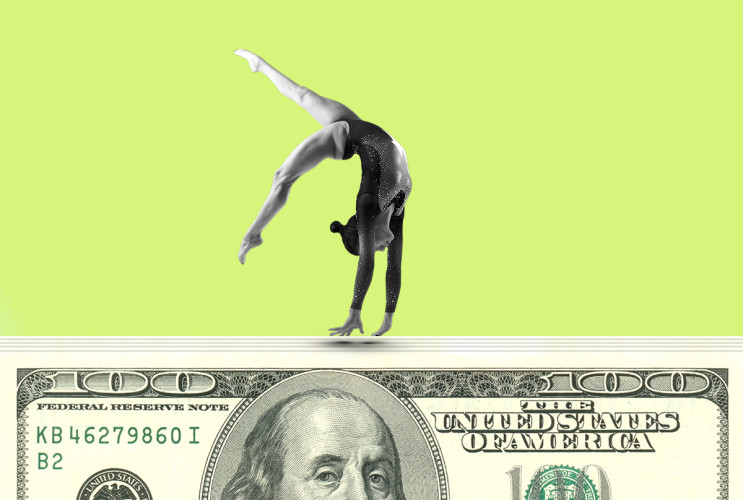 By Doug Hall @ MKTG
Two years ago, few of us had ever heard of LSU gymnast, Livvy Dunne, but as of today she's the highest-earning female college athlete in America, raking in seven figures annually through partnerships with Grubhub, Vuori, Bodyarmor, and American Eagle Outfitters. While NIL may be a modern-day collegiate gold rush, after two years we take a fast look at the pros and cons. Is it still worth brand investment?
Here's a fast look at four key developments and five takeaways for brands wanting to hit the College Klondike trail.
The landscape today
Still the Wild West: Even after two years, the industry has not been able to align on a set of standards that govern payments to athletes. New legislation is being considered with two new federal bills introduced in the last two weeks and one state (California) considering legislation that would treat college athletes as employees. NIL is not going away, but its future could have a different look.

The rise of Collectives: The lack of rules has created an environment conducive to the emergence of collectives, whose primary purpose is to attract top athletic recruits by funneling sums of money pooled by donors and local businesses. Collectives represent roughly one-third of athlete funding today and are the fastest growing segment.

A few bad actors: While the vast majority of stakeholders operating in this environment have good intentions, there are a few bad apples looking to exploit young athletes' naivete. Until new rules are in place, expect this to continue.

Impact of conference realignment and the transfer portal: Adding to the marketplace uncertainty, rampant conference realignment and changes to the transfer portal rules have made it easier for college athletes to switch schools. These factors make long-term athlete partnerships riskier.
What brands need to know
Limited risk: according to MKTG's proprietary FanSpeed research, college sports fans are overwhelmingly in favor of athletes being paid for use of their name image and likeness. Most also support schools to pay athletes directly.

Brand safe: one of the biggest concerns we had two years ago was the lack of media training by college athletes. As it turns out, these individuals have spent so much time interacting with brands online and communicating with their followers on social platforms that they are truly comfortable representing brands and staying on message, and in many instances provide a cost-effective solution for brands (vs. going the "pro route").

The top of the food chain is pricey:  while there are great deals to be found in the overall NIL marketplace, athletes with the greatest exposure and social media moxie are commanding big dollars. This drives up the price for those getting ready to transition to the pro ranks. While the average NIL deal is below $5,000, There are now at least 25 college athletes who have earned over $1,000,000.

Local > National: due to the nature of college sports, the NIL opportunity is stronger for local marketing efforts than national. That said, our consultants have found significant success identifying athletes at the apex of their visibility to bring national exposure to clients. This success depends on two things: the right analytics and tools to identify athletes that make sense for the brand and an absolute focus on being in market in near real-time.

Women > Men: it has been reported by companies such as Opendorse - and verified by our experts - that female athletes frequently outperform male athletes in terms of overall engagement rates. Male athletes are still generating the lion's share of NIL revenue, but this more a result of college football's huge fan base than the performance of female endorsers. Marketers should work with well-established agencies to identify and align with the right personalities to achieve their goals.
Final take? We still have a long way to go in terms of defining the rules that will govern college athlete marketing for the future. But the current environment is not only a safe place for brands to engage, it's a great spot for brands looking for strong ROI with relatively low-cost investment.